Haywards Heath and District Business Association Conference 2015
September 30, 2015 @ 8:00 am

-

5:00 pm
Clair Hall, Haywards Heath
Haywards Heath & District Business Association are holding our second Conference, on September 30th 2015 – and booking is open!
Last year's event was attended by 50 members and guests and featured talks from experts in Marketing, Law, HR and other aspects of business along with a programme of specialist workshops, an exhibition, and networking. Click on the video to see and hear some of the highlights.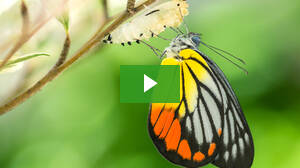 There are a number of seminars, workshops, displays and more, see the programme below.
The theme for the day is "Time for a Change" – we will be focussing on changes you can make in your own skills or in your business to anticipate changing markets.
The event will help you do better business.
The Programme
Time
Content
09.00
Welcome – Adam Bain – MC
09.15
Opening Keynote – Ruth Slater, Senior Procurement Manager, Gatwick Airport
09.45
Workshops
MARKETING
10 misconceptions of modern marketing – coupled with how to change a mindset and take advantage of what's available in 2015.Jason Dilworth
MANAGEMENT SKILLS
How stopping working in my business and starting working on it paid off – a case study.Julia Mewes, Mewes Vets
10.15 Workshops
PRESENTATION SKILLS
Gerry Thompson, stand-up comedian and lead trainer from Positive Comedy, sets out ten important lessons which stand-ups can teach business people to use in their own presentation and speaking opportunities – whether addressing an audience, speaking one to one, being interviewed, networking, or in any presentation setting. Comedians can teach us how to really engage our audience, have impact, use humour to positive effect, get our message across effectively, and be very memorable.Gerry Thompson, Positive Comedy
MANAGEMENT SKILLS
Benefit from change by using Emotional Intelligence. Emotional Intelligence is a trainable skill that can help people find a sense of fulfilment and success through all areas of life – and people with higher levels of emotional intelligence are much less likely to derail their careers or unravel other aspects of their life.

This workshop will introduce some techniques for delegates to begin to identify what changes they want to address and how they can tackle some of these in a practical and personally developmental way.

Tracy Humphrey, THR (Consulting) Ltd

10.45
Coffee
11.15
Keynote 2 – Jeremy Spiller, board member Wired Sussex and CEO Whitehat Media
11.30 Workshops
SOCIAL MEDIA
Twitter revolution – time to embrace it! Understanding Twitter and how to use it effectively, Engagement and how to measure it, How does Twitter lead to sales?

Samantha Payne, Cleartime Marketing

MANAGEMENT SKILLS
The only five options for getting more done – Whether it's in a business or personal context, lack of time seems to be a common complaint. Our time is a finite resource so how can we make best use of it?Alex Kent, Alex Kent Associates
12.00
Workshops
FINANCE
What has a finance director ever done for us? Explaining the stages companies go through from formation to needing a full time FD. Helps small businesses understand the paths they can take.Derek Parlour, DJA
MANAGEMENT SKILLS
Dealing with your people.
Maureen Scholefield
12.30

Keynote – Steve Hearsum, Roffey Institute

Are you digitally deluded?

It is clichéd to say that digital is now core to – or a major consideration – for many organisations large and small, whether in the private, public or not for profit sectors. And it ripples through customer relationships, organisational culture, marketing, and management and leadership practices. Beyond that, families, communities, educational institutions and society in general are not immune to its influence.

LinkedIn, Twitter, social media in general, the industry press, mainstream media – all are awash with the rhetoric of how digital is and will change everything. "Digital mindset", "Digital DNA", Digital Revolution" – all are terms to be found recently, but are they real, grounded in any evidence or just grandstanding and pontification? Do we even have agreement as to what 'digital' is and is not? And to what extent is this leading to a whole new generation of Digitally Deluded Leaders?

13.00
Lunch, exhibition, and networking
14.00
Workshops
PLANNING
Throwaway Sound bite or Useful Insight? – Baby Boomers, Generation X and Millennial People around the same age, known as generations, develop similar patterns of attitude and values as they grow up. On top of their genes and upbringing they are also driven by the attitudes of their peers, the economic environment and, importantly, reacting to the legacy of those who came before.

These changes have been mapped and are used by large businesses to anticipate consumer preferences, the decision making of leaders influencing the business environment and the behaviour of their own staff.

This session will give you an overview of these patterns of attitude, values and subsequent behaviour and the theory that lies behind them. This will give you a deeper understanding of business and media commentary, the implications of these patterns to consumption the economy and employee leadership the coming years.

Nick Price, Of Things Immaterial

LEADERSHIP
What is Good Leadership?Assess Your Leadership Style

Understand Your Employees and the Leadership Style They Will Respond To

Become a New Leader

Monitor Your Leadership Effectiveness

Nick Handley, Marketing Leadership

15.00 Close
Further exhibition and networking
This event is sponsored by:

 Organised by: